Houses for Sale in Istanbul, We hold the most extensive house portfolios on both the European and Asian sides of Istanbul.
Table of Contents
Are you interested in purchasing a house in Istanbul?
Whatever taste of property you are looking for is available. We make sure that you get what you desire. Either it's the waterfront or the middle of the forest or in the main city in front of public transport. We introduce you to a different concept of properties with multiple features. Then analyze what are you exactly looking for and make you visit the project and more.
Not only that, but we offer the lowest possible prices with extensive negotiation skills. We ensure you get the best of the best whenever you think about it. You feel a sense of comfort about how good a decision you made.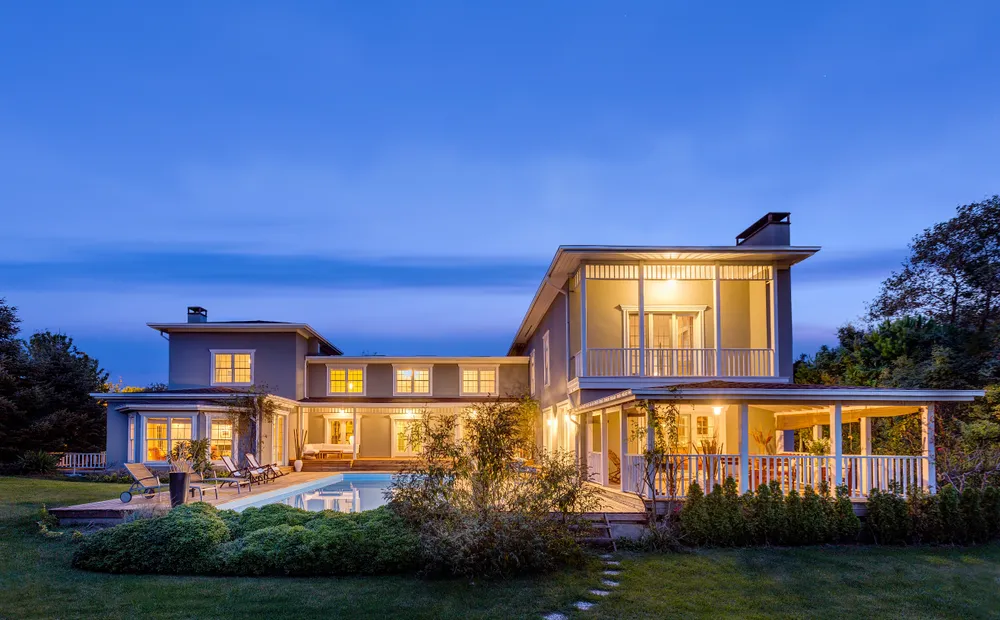 Get All Services at One Point with your Professional Real Estate Company in Turkey. We make it easy for you by following 10 simple steps.
We Research thoroughly for the best option.
We determine how much you can afford.
We filter the best option that can fall under your budget.
Once you choose the property. Without showing keenness towards property we make a hard negotiation. To know the real value and then make an offer.
We inspect the home
We get the appraisal done
We send the contract to our lawyers making sure that you have all rights secured.
We get the expertise ( Appraisal report ) of the property
Then we close the deal
Our real estate agents follow up and handle the after-sales
Buying a house in Istanbul
Buying a home in Istanbul is one of the best choices you can make on today's date. Believe it or not but Istanbul is literally on its way to becoming the likes of New York and London in the coming future. Housing is cheap compared to other countries still. But in the coming future, the prices will rise. And Istanbul will have the exact worth that it is already supposed to have to be an ancient city. Situated in a very crucial location. Furthermore having an amazing infrastructure with 3 bridges connecting Europe to Asia. We have discussed in detail why we should buy property in Istanbul below links.
Why is Istanbul attracting foreign buyers?
Why do foreigners choose to live in Turkey?
When looking for Istanbul real estate for sale. Option One Real Estate has the greatest deals available. Own your dream home in the most affluent European neighborhoods of Istanbul. Whether in cash or through monthly payments. Get in touch with us for assistance in realizing your greatest dream of home ownership in Istanbul. Whether in the city's European or Asian.
When you are going to buy a home in Istanbul we make sure that you tick all the below points:
Proximity to stations for modern transportation
proximity to the "Maydan" region's central square
Nearby to your place of business
Close to the market or malls
Proximity to your children's schools
Examine the features of the ideal home for you
When looking for houses for sale in Istanbul, paying close attention to the house's features is crucial, especially if you intend to live there or use the property for real estate investment. The following bullet points provide a summary of the specifications:
If the apartment is equipped.
Distribution of rooms.
Which Floor?
The number of rooms.
Natural ventilation and lighting exterior style outside components.
Decor in the kitchen.
Either closed or open Baths.
Is central heating used in the apartment?
Does the apartment use smart home technology?
How many Elevators are in case of the building? Is a service Elevator available in the building?
The quality of the product used.
Information on electrical appliances including their brand.
Different housing options:
Houses for sale in Istanbul have a unique and modern design that appeals to a wide range of preferences and aspirations. Istanbul offers some world-class structures. Istanbul offers a very unique concept of housing development. That is the main reason why foreigners buy more properties in Istanbul than in any other city in Turkey. From a large skyscraper in the middle of the forest to the largest coastal town project in front of the marina.
People live in homes of all different shapes and sizes. And Istanbul offers many of them. Following are some popular Houses for Sale in Istanbul:
1. Single-Family Residences
Residential structures that are freestanding include single-family dwellings. A single-family residence does not have a shared wall with another structure. The building and the ground it sits on are normally owned by the person who lives and has total privacy. Also referred to as Stand Alone Villa.
2. Semi-Detached Residence
A single-family home that has one common wall is known as a semi-detached residence. Semi-detached homes share only one wall with their neighbors, as opposed to townhomes where you could have neighbors on both sides of your house, and they frequently have identical designs to one another.
3. Townhouses
Townhouses are multi-story dwellings with a separate front door, bathroom, and kitchen. Townhomes, unless they are at the end of a building, share two walls with their neighbors. Townhouses and townhomes are sometimes used interchangeably in certain areas.
4. Apartment Residences
A building structure made up of several individually styled units is called an apartment. A tenant does not accrue any equity while paying rent because they are renting an apartment from a landlord. Although all leases are different, many landlords are in charge of repairing and improving the leased property. Some apartment complexes offer amenities like a pool, gym, or laundry facility in the common areas.
5. Wood Homes ( Tiny Villa concept )
These are kind of tiny villas which have their private garden. These are coming in small sizes and layouts and mostly are with One Living room, Kitchen, and Master Bedroom. Since becoming popular, tiny homes come in a wide range of styles. Many are prefabricated with custom interior and exterior features and benefits that can make tiny living livable.
The top neighborhoods to browse
Istanbul has a total of 39 districts. And below are the top neighborhoods to browse for Houses for Sale in Istanbul
Bakirkoy
Beykoz
Basinexpress
Buyukcekmece
Halkali
Levent
Zeytinburnu
Learn more about Cheap Apartments to Buy Near the Center of Istanbul.
If you are interested in buying a villa in Istanbul, we advise you to read: Where to buy a villa in Istanbul?
If you want to know where the best villas for buying in Istanbul are, read Best And Affordable Villas For Buying In Istanbul.
Related Article: Real Estate in Turkey