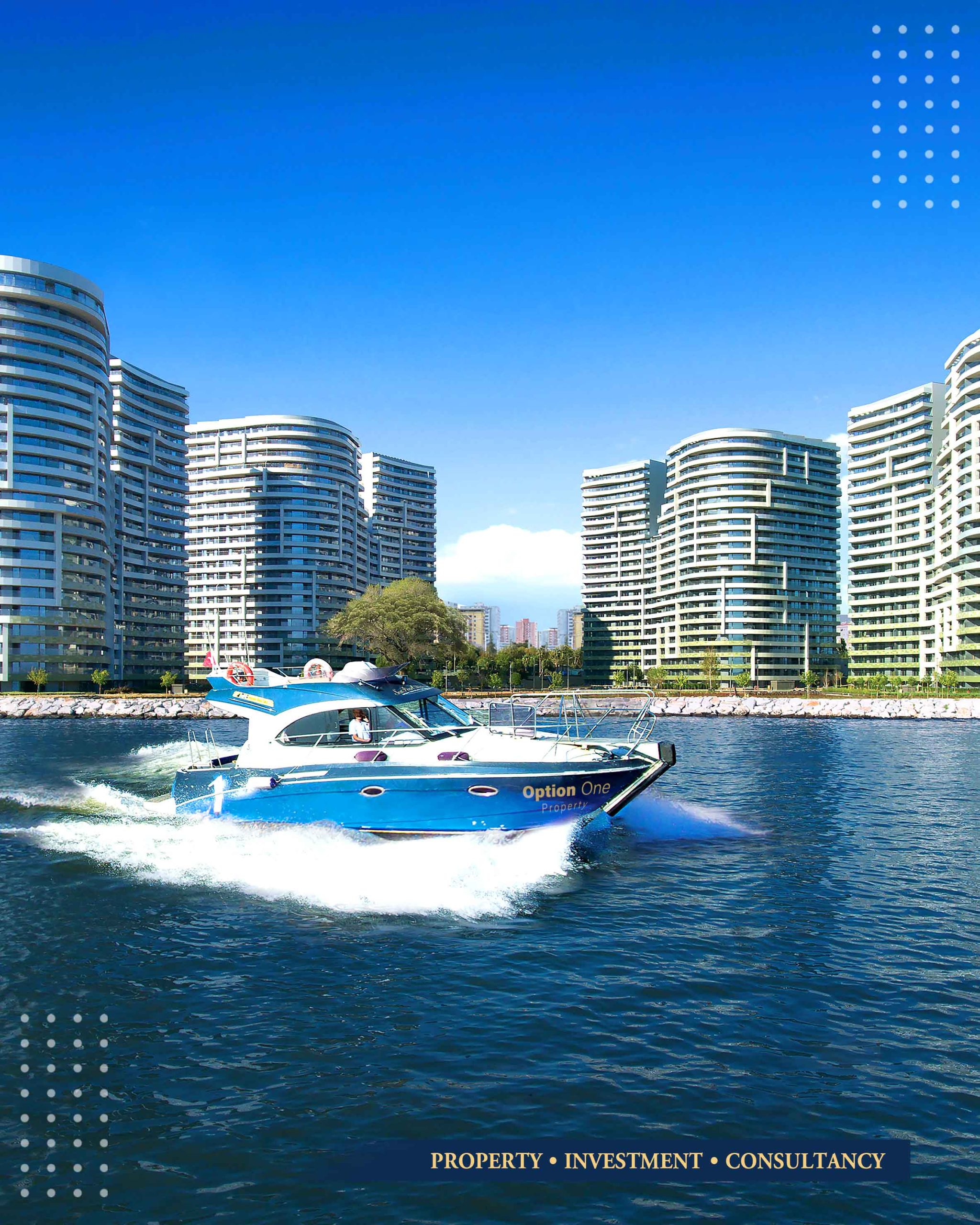 Option One Property
Your Vision Unrestricted
Option One Property leading real estate marketing and consulting , firm in Turkey with strong ties with the most well-known trusted construction companies.
Ensuring unique real estate offers from these firms.
5 years of expertise in the Turkish real estate market.
Being side by side of the newest developments in Turkish real estate regulations.
provide the highest level of service by providing one of the best real estate consulting experiences with our sales team.
clear legal framework.
Read More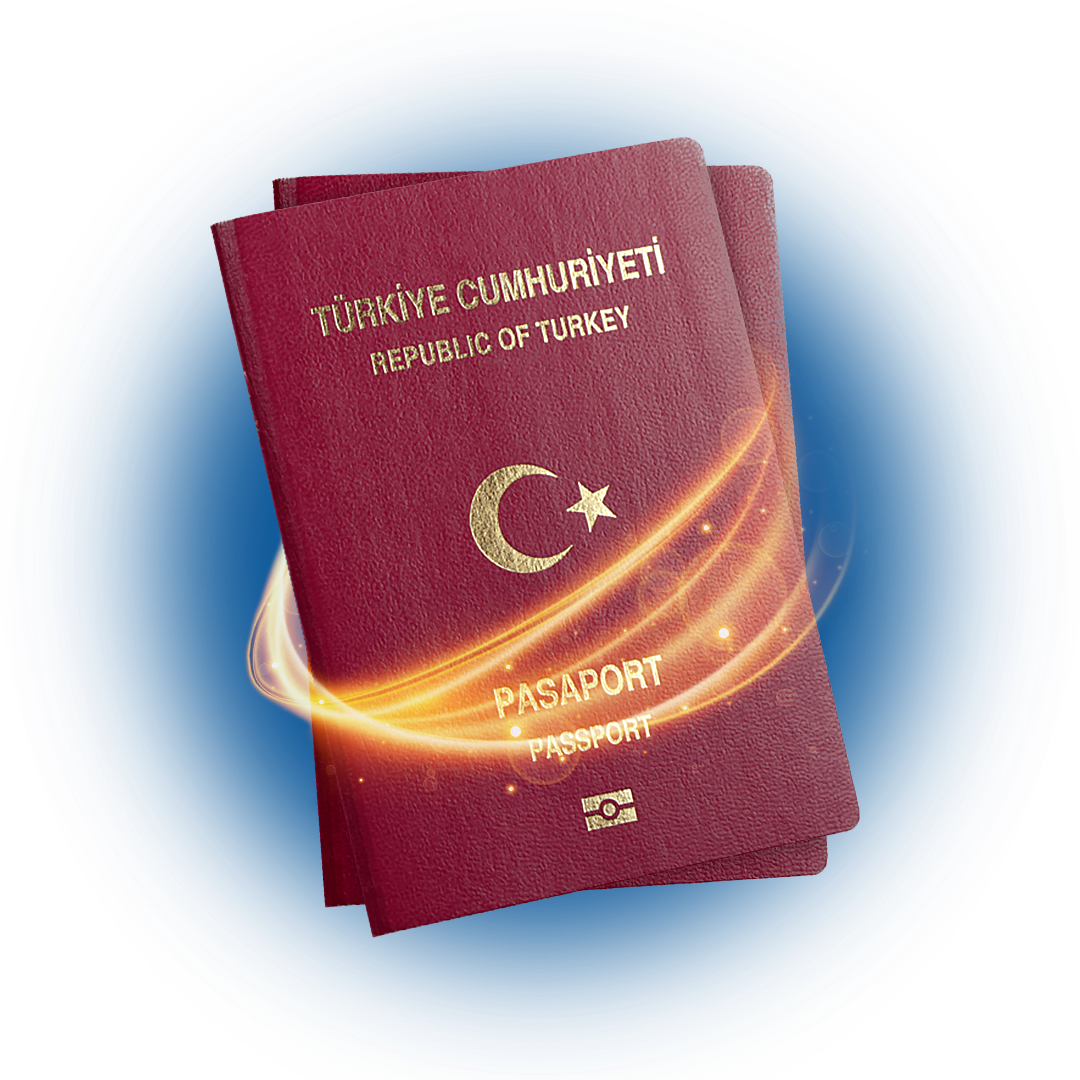 Turkish Citizenship
As real estate consultants, Option One Property aims to guide you through buying your dream property in Istanbul and aid you through your citizenship application process. We can take care of the necessary documents and your application
Contact us
Read More
Whatsapp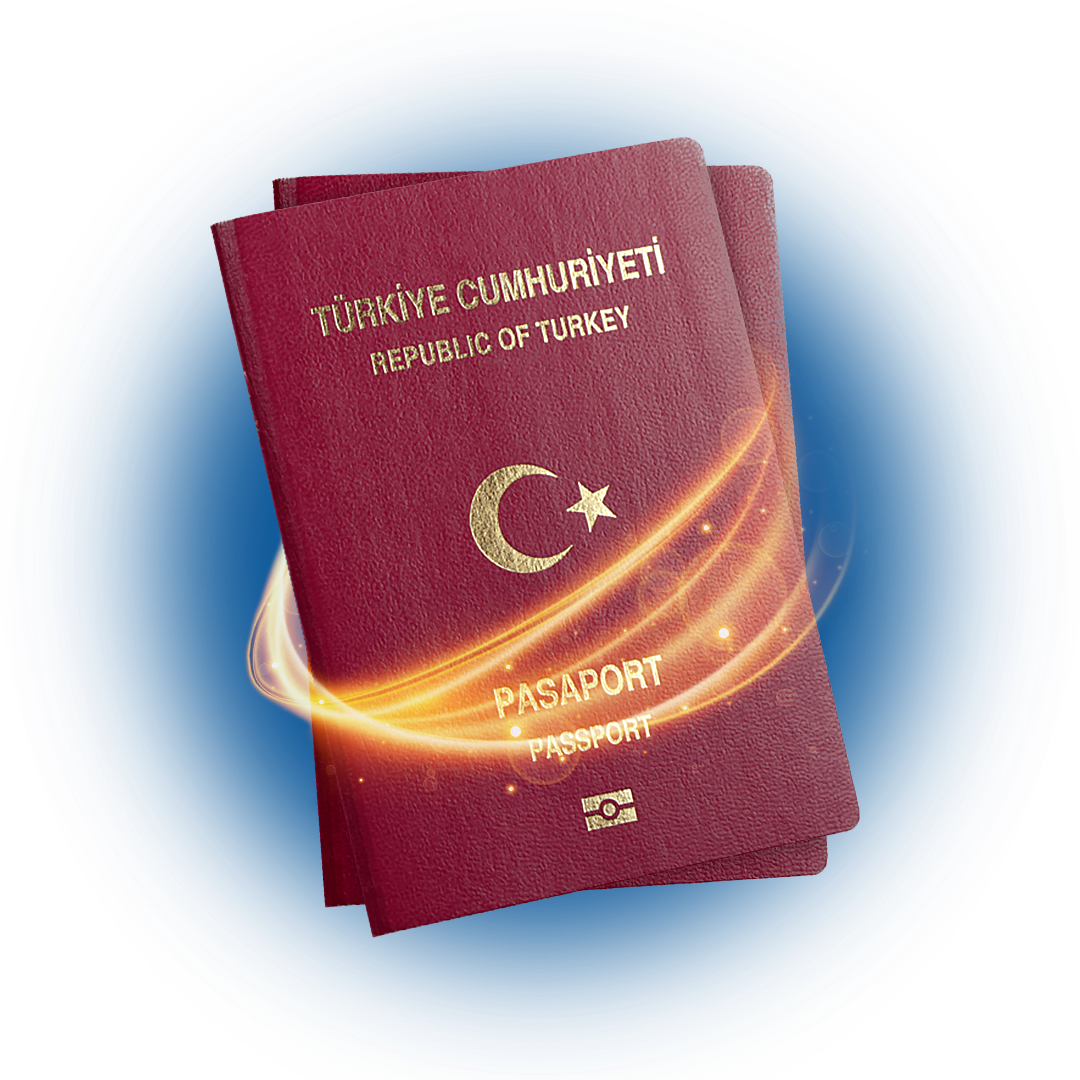 Our Clients
What our clients are saying
Buying property in Istanbul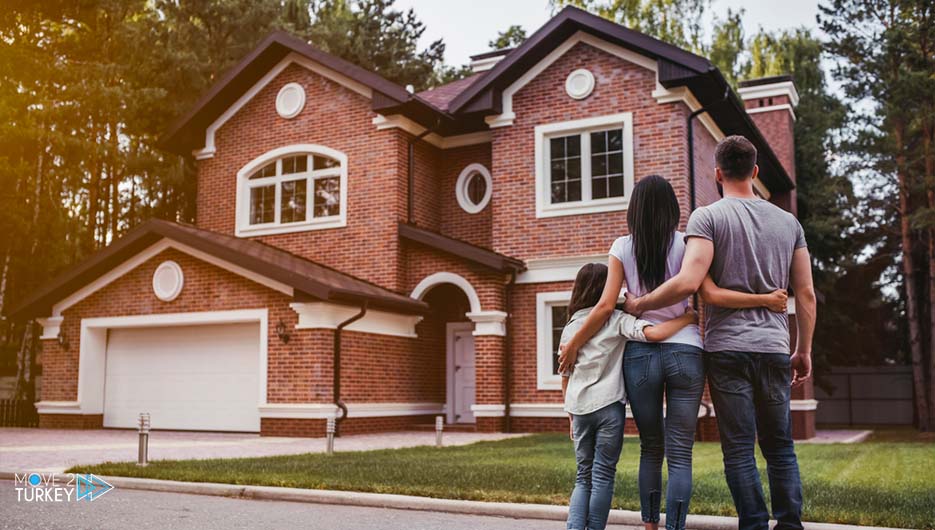 The city has been so famous for the ages. It has been the capital of the Byzantine and Ottoman empires. The city where Europe and Asia meet. The city connects the world through the sea. The city with the largest population in Europe has more than 15 million people and is increasing. The greatness of the city forced people to choose and live here.
The city has the most sky scrapper in Europe but also has the monuments of history preserved. One of the most visited cities by tourists, that is why Istanbul brings the most business compared to all over turkey and much more. We won't have to do much convincing once you realize how spectacular Istanbul is. Among many other reasons, these are the fundamental reasons why people choose Istanbul as their ultimate destination. The following are more unique and attractive parts of buying properties in Istanbul.
Public Transportation in Istanbul
You might wonder what the connection is between buying properties in Istanbul and transportation. Well, there is a considerable role played by public transportation in people choosing the property. Primarily parents are the ones who are buying the property.
And the first thought that comes to their mind is how their students' children can reach their college or universities. As a father, I can feel how important transportation is.
Transportation has a huge role in the safety of my children. Where they conveniently reach the public bus or train, there should be a very short distance between my home and public transportation. Therefore, it has an enormous advantage in attracting these parents to buy property in Istanbul.
Because the transportation system here is fantastic, first of all, you have Istanbul's different types of modes of transportation. Train, Tramway, Metro, Metro Bus, Local bus dolmas, and the list could go on. Not only this, public transportation covers almost all of Istanbul. Access is everywhere, whether on the main highway or inside the city. Thus, people tend to invest in Istanbul through easy access and public transportation.
Affordable Istanbul
Affordable Istanbul is one of the most attractive parts, where it comes into effect when you settle down in the city. One likes to live affordably but at the same time luxury. Istanbul is the city that gives you affordable luxury.
I cannot afford Singapore, Dubai, and New York, but I can afford Istanbul with my wife and three children. So you see how easy to choose Istanbul! Because you can afford health care, Education, Electricity bills, and daily groceries. And your monthly expense would not exceed 1200 USD. Thus Affordable luxury also becomes the reason for people buying property in Istanbul. And make Istanbul their retirement plan.
Check also our Affordable Properties To Buy In Asian Part Of Istanbul In 2022.
Investment property for sale in Istanbul
Modern and green lifestyle in Istanbul
Turkey is one of the nations with plenty of greenery and huge fields. But at the same time, with 48 skyscrapers, Istanbul has the most skyscrapers in Europe. They are making it a dream for many people to live in a place where nature and contemporary infrastructure coexist. People are drawn to nations like this, where nature and cutting-edge infrastructure coexist.
Are you interested in Greenery, browse Astonishing Project with Lake and Green View.
Istanbul has incredible food
It is well known that many visitors to Istanbul come mostly to eat, and we can't blame them. Turkish cuisine has roots in the Ottoman era and draws heavily on the Mediterranean, Middle Eastern, and Balkan influences.
Whether you prefer savory or sweet meals and snacks, hearty breakfasts, or gorgeously smelling streets, this means an explosion of complementary sensations on every bite. Filo dough is typical, so vegetarian options are easy to locate. In addition, Filo dough is typically packed with cheese or veggies. Finally, reward yourself with a wonderful supper at a classy restaurant. Let's review some of the specialties you must sample, from sweets and pastries to distinctive street food.
Advantages of buying properties in Istanbul:
There are many benefits to choosing to purchase real estate in Istanbul. And this is what motivates foreign buyers and investors to pick Istanbul over other Turkish cities.
You can see it in its entirety below since it will be highlighted in more depth.
1. Large real estate diversity:
You have probably heard about Istanbul's substantial real estate diversity, where you must locate solutions that meet your specs and pricing needs.
The apartments of residential complexes that distinguished by luxury, sophistication, and modern designs. It has provided many essential services and recreational facilities that help one get a different life than usual. These are among the most effective options in high demand in that city.
2. Real estate investment success:
Suppose you choose to invest in real estate in Istanbul. Then you have decided to achieve success and large abundant profits. All signs point to Istanbul as a favorable location for starting a business in this industry. And investors and past business people's experiences support this.
You can apply for Turkish citizenship. One of the most significant and influential nationalities in the world, when you buy a house in Istanbul for at least $400,000. Additionally, you must own the property for at least three years before selling it. However, you can still rent it out to earn huge returns annually. Particularly during the tourist seasons when demand for real estate soars. As a result, you won't find your property vacant during these times.
Read more How to make money with real estate investment in Turkey?.
Here is your Investment Guide on Buying Real Estate under Construction in Turkey
3. International Universities:
Did you know that Istanbul is home to some of the world's most significant and well-known public and private universities? Thanks to those in charge, it competed in the international arena and has since attained a substantial and advanced rank because these colleges award their bearers worldwide recognized degrees, mainly by the European Union countries and students from all over the world. Especially Arabs and an increasing amount of students from Asia come to enroll in them.
4. Many and significant facilities:
Unlike the situation in European countries. Many obstacles force investors to reconsider their decision to purchase their land. The Turkish government did not hesitate to provide all the facilities and incentives that helped foreigners choose Turkey in general and Istanbul in particular.
The ability to obtain a real estate residence permit, which is regarded as one of the most significant and best types of residence in Turkey overall due to the ease of getting it on the one hand and the ability to renew it annually on the other, is one of the most significant benefits provided by Turkey to foreigners.
Here are All You Need To Know About Residence Permit In Turkey 2022?.
5. Rental Returns:
Istanbul offers a comfy atmosphere for global retirees, students, business people, investors, and almost everyone. As a result, Istanbul is the 8th Most Popular City in the world, and the real estate market in Istanbul gains 8% to 13% annually.
Foreign investors buy property investment in istanbul and promising rental income. Therefore, foreign investors who visit the city often prefer to buy a property in Istanbul. Our website has an excellent variety of property options. Some are smart homes, flats, studios, duplexes, apartments, and villas.
Where To Buy? In the European Or Asian Part Of Istanbul?
One of the frequently asked questions from the buyers about where to invest is, Is it in the Europe part of Istanbul or the Asian part of Istanbul? The answer to this question depends upon your taste of choice, Istanbul's Asian side has its benefits, and the European side has its benefits
Still, many investors think that the European side is much better, but it's not true at all. There is a silly way of thinking that the European side is more European, so, therefore, more developed and open. In contrast, the Asian side is more conservative because it is Asian. First of all, whether it's Asia or Europe, in the end, it's ISTANBUL, and there is no difference whatsoever as both parts of Istanbul have fantastic projects for a living and are ideal for investments. You can read more.
How we offer you the best property in Istanbul:
We are proud of our long experience in the Turkish real estate market Particularly Istanbul. As a result, we can offer the most stunning commercial and residential properties for sale in Istanbul. We have a vast portfolio and passionate real estate agents of experts looking forward to helping you with your search for a property in Istanbul.
We have hundreds of properties in Istanbul's real estate market on our up-to-date website. Our real estate agents check all portfolios before uploading them to the site. Most of our properties are newly built. We want our clients to move into their ideal houses without needing renovation.
Rise in Istanbul Real Estate Market: Istanbul's Real Estate Market has been snowballing. Istanbul is the financial center of the country. With more people moving into this charming city, property values will continue to increase in the coming years since Istanbul is a popular location for investors.
Reliability: If investors want to sell their property, we help them too. We also give you great comfort even after completing the sales and completing your procedures. They follow up on the whole property purchasing process for our buyers. Even after that, we keep in touch to guide them when they need us.
You must overweight your wishes and make decisions following your heart and brain. For example, are you after a pure investment or a pure lifestyle when buying a property? Answers to these questions will help you focus on the suitable locations and property types when buying an Istanbul property.
Option One Property Team is always here to help you achieve your goals when buying property in Istanbul.
Can foreigners buy property in Istanbul?
Absolutely, foreigners are permitted to acquire land and property in Turkey in their own names.
How much does an average house cost in Istanbul?
The average price for sale in turkey of the house in 2020 was around 200,000 Turkish Liras (TL), equivalent to about $23,000.
Is buying property in Istanbul a good investment?
Absolutely, Turkey is a fantastic place to invest in real estate. The country's expanding economy, good currency rates, and varied variety of accessible properties make it an appealing area to invest in real estate.
What is the average price for a luxury home in Istanbul, Turkey?
Istanbul is known for its high real estate prices, particularly in popular neighborhoods like Beyoglu, Besiktas, and Sisli. For example, the average price for a house in Istanbul in 2020 was around 500,000 TL, or around $58,000.
Learn more about our services and who we are.
Find answers to your questions on our FAQ pages.
Or contact our experts by Whatsapp.