The rental market in Istanbul is brilliant, balancing the need in favor of both Home Owners and Tenants.
Table of Contents
Some laws protect the investors and tenants simultaneously, where the Owner can earn an ideal rental return and where Tenants do not have to face homelessness.
This keeps the market away from chaos. But first, Let us discuss how Home Owners and tenant parties find the Istanbul market attractive.
High Rental Returns for Home Owners
Homeowners are always satisfied when earning handsome rental returns between 6% to 8%.
In many cases, Istanbul might give you up to 12% returns or more, depending on how homeowners want to rent their properties.
Either they want to rent it permanently, on a yearly contract, or temporary touristic rentals through Airbnb. In all cases, Istanbul is the place for more than 15 million people. It gives its investors a high possibility to rent their apartment or villa quickly and with higher rental returns as the demand is always high in Istanbul.
The nature of the city allows you to have an attractive income and, at the same time, a natural lifestyle.
The question that arises here is why I only mention the rental returns. Is that what only concerns the Home Owners? So the answer to this is mainly Yes in most cases.
No Doubt the Home Owner has also worried about the conditions of the property and the maintenance arising etc.
But that can have solutions. That is by taking at least 2 to 3 months' rental deposit or a high rental deposit in case the home is furnished and given to the Tenants. But mainly, the concern of Home Owners is rental returns.
Safety for Tenants in Istanbul
First, I would like to mention the tenants on yearly contracts that are long-term renting contracts. And why this type of tenant is because the trend mainly in Istanbul is of Long term renting, which is always attested by the notary (The government department which legalizes documents).
Tenants in Istanbul are safe in terms of vacating the property. This is because the properties are kept on the mood of Home Owners. But they are gone systematically, that is if the tenant wants to live himself in the apartment.
Or otherwise, after five years, he can vacate the apartment. Also, the rent has an increment every year depending upon the inflation rate, so in that way, Tenants in Istanbul is safe from artificial hikes in rent yearly.
Why Rent in Istanbul?
Istanbul features a sophisticated infrastructure with up-to-date amenities like well-developed transportation systems, medical centers, educational institutions, and shopping malls. The city provides people with a vast array of amenities and conveniences.
That is why Istanbul is always in demand from people around the world to make their permanent destination either by buying property or renting it on long-term contracts and acquiring long-term residence cards.
Also, Istanbul has to offer a wide range of availabilities like Apartments, villas, traditional homes, and flats are all available for rent in Istanbul.
Furthermore, the city offers various sizes, locations, and price options, enabling individuals and families to locate an appropriate home following their needs and preferences.
In the following ways, Istanbul tends to keep its rental market steady:
Rights of Tenant are secure: Tenants are not forced to vacate anytime. In case of vacation of the flat, they must receive a 2-month prior vacation warning in case the contract has ended. Homeowners cannot increase the rents as per they wish, but the increase will occur as per the government-decided inflation rate.
Rights of Home Owners are secure: The rental increase is every year as per the inflation rate in the country, so therefore, owners are not required to fear any injustice. Homeowners, if they are not paid the rent for two months consecutively, then Owner has a right to vacate the flat through Noter.
Rental Contracts: Rental contracts generally have all the necessary details, and in this contract homeowner or the tenant can mention any specific condition in exceptional cases.
Rental Control: Istanbul has a system in place to regulate rent. The rent control statute restricts how much landlords can raise each year. The government decides what the restrictions are based on elements like the property's location, size, and condition.
Types of renting in Istanbul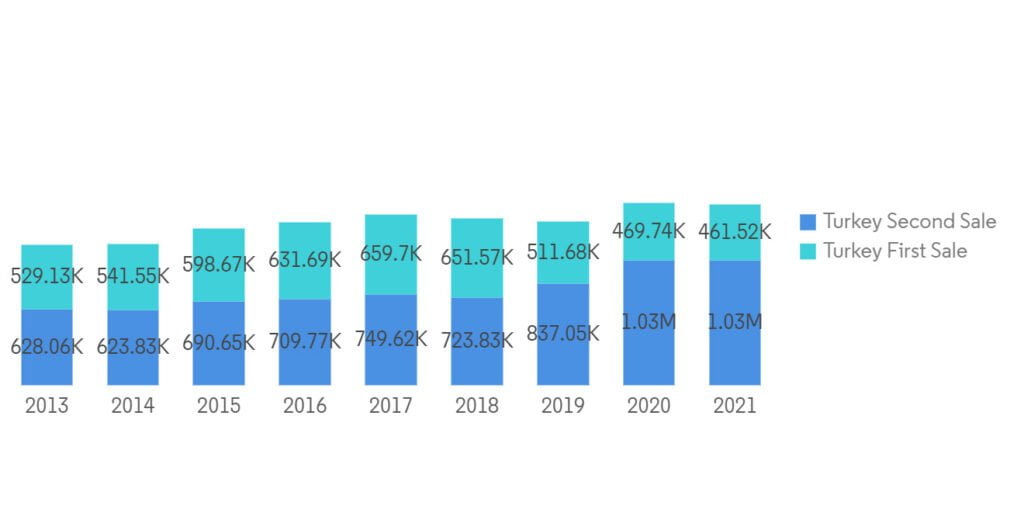 Long-Term Rental
Rentals over a month are considered long-term renting and require a legal contract. To avoid issues, always conclude rental agreements in writing rather than verbally.
To create a paper trail for your financial records, the rent should be transferred to you via bank transfer. Please ensure you and your tenants know and understand their commitments by having the rental agreement notarized after it is finished.
Short Term Rental
While the short-term rental process is a little more complex, the results can be much more lucrative than long-term rentals of your property. In this case, your income is taxable as commercial income.
The next step is registering your rental property with local authorities and applying for a business license.
The most crucial step in this procedure is to use the GIYKIMBIL system (Geçici kamet Yerleri Kimlik Bildirme Sistemi – Identification System for Temporary Residences) to register your visitors with the police.
A punishment will be imposed if you fail to declare the visitors staying on your premises.
Conclusion (The Rental Market in Istanbul)
Istanbul is an ideal location for investors and people who desire to rent property because it's a win-win situation that creates a balanced lifestyle and minimizes the ratio of homelessness, which is a significant issue in Europe and America.
You might be interested in 7 Mega Projects in Turkey.