Before we start, how would you rate the quality of life in Istanbul?
First, we should know the instruments used to assess life quality because each person may have a unique perspective based on their preferences, which may differ from those of the majority.
Thus, in general, factors that affect the quality of life include nature, living environment, high security, well-organized public transportation, the material conditions of living, health, education, social interaction, and fundamental governmental rights. Therefore, these are the most effective methods for assessing the quality of life.
Table of Contents
Because of the same functions, Istanbul compared to the busiest and most significant cities in the world. Such as New York, London, and Paris. The quality of life in Istanbul is excellent and superior to that of many European capitals.
Let's Talk about how Istanbul has the quality of life below from every perspective:
Social Living Environment:
I chose the living environment as my first option to discuss the quality of life. The reason is that every district in Istanbul has a social area for the public called "Meydan" and Yasam Vadisi. These are two huge social interaction public spots other than the public parks, where you can have family time or hang out with friends, play areas, Coffee spots or excellent restaurants, and much more. This exists in every district, which is very rare to see in the major cities of Europe or America.
Also, from the perspective of interaction with the people living environment in Istanbul is friendly. Different cultures and communities live together in a compound, and everyone respects each other, regardless of religion or Race.
Istanbul already has a massive population of foreigners compared to other cities of Turkiye. So Istanbul is a city that is not new to foreigners. Thus, the treatment of foreigners, whether short-term or long-term, is very like any Turkish person-to-Turkish-person communication.
The Nature:
First of all, Istanbul offers stunning sea sights. Istanbul enjoys the Marmara and Black Seas, a tremendous gift from nature. Istanbul is the most favored city for real estate investment because of its breathtaking sea view. Istanbul has a lot of green besides blue. Istanbul has lovely landscaping surrounding it.
Although it is not a flat region, Istanbul is renowned for being built on seven significant mountains. This explains why Istanbul appears to be constantly moving higher and below. As a result, there is a ton of greenery.
When flying over Istanbul and observing the ground below, you can appreciate the beauty of the natural world. And also enjoy Istanbul's stunning Islands views.
Environment Climate Change:
Istanbul is a coastal metropolis that manages its environment for the benefit of both present and future generations.
It uses its resources efficiently, fairly, and sustainably while minimizing its negative effects on the marine and coastal environment and climate change. In other words, a coastal metropolis where sustainable growth occurs by the carrying capacity of robust ecosystems and where people enjoy a good quality of life.
High security enhances the quality of life in Istanbul
Istanbul offers high security that you may think to hang out anytime or night; you can do so regardless of gender. Istanbul does not allow drug users to hang around or sleep on the streets of public transportation, which threatens students' and children's security. The drug user sleeping in the subways or familiar streets is very common in famous cities like New York, Paris, etc. But Istanbul takes exceptional care of security where these issues are erased from its root.
Well-structured public transportation:
This is where Istanbul is ahead of all major cities in Europe. And even in the Middle East, they don't have complicated and vast public transportation like Istanbul. More than 18 million people live in Istanbul, with a bus network, many rail systems, funiculars, and maritime services available to them over a 5712 km2 region.
The Turkish government is keen on expanding transportation lines to every area in Istanbul. Istanbul is one of the most significant cities in the world as it serves as an active commercial and tourism center in Turkey.
Istanbul's transportation is distinguished by its effectiveness and affordable costs compared to many other countries. Istanbul Metro ranked as the best in Europe, with trains known for their regularity, discipline, and cleanliness.
Istanbul residents and visitors can travel via a variety of public transit options, including the following:
Metro
MetroBus
Buses
Tramway
Water ferries
The minibus is known as Dolmus
Material living conditions:
Necessities are a must for any person to live very cheap and available in Istanbul, such as house rent and food are very affordable in Istanbul.
Istanbul has various homes ranging from the most affordable, as low as 100 USD per month, to most luxury properties, as much as 1000 USD per month. That is long-term renting for a 1+1 apartment.
Health:
Considering the high cost of healthcare in Europe, one can only appreciate Turkey's blessing of free healthcare. However, hospital pricing depends on the agreement (SGK) Government Insurance regarding healthcare. Since most public hospitals have a comprehensive agreement with (SGK), patients do not have to pay anything to them. Yet, at some private hospitals, the patient pays the SGK non-covered portion of their health insurance and 20% of the pharmacy cost of their prescriptions.
Istanbul is also Turkey's medical center's hub. Introducing massive healthcare initiatives like Basaksehir's medical city has been discussed in detail in our other article. Istanbul's support to the health world is just enormous when you see the numbers. The medical system and hospitals in Istanbul are well-known around the world.
In Istanbul, there are 220 hospitals, 141 of which are private, 17 are university hospitals, and 62 are public hospitals, compared to a city like New York, which has just 11 public hospitals, and Dubai, just 6.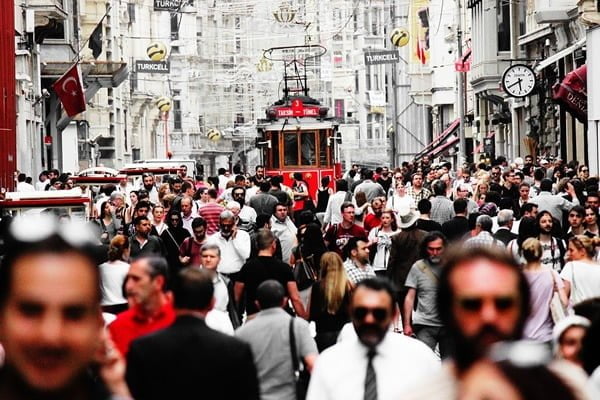 Education:
The Turkish education system is a government-run program to ensure the nation's skilled labor force. With 22% of the national budget allocated, education is a primary priority for national development.
Istanbul has options for government schools education and private education. Government education is free; in many cases, if you have a scholarship, it covers all university costs. As a result, Istanbul has universities that rank in the top 500 worldwide. The ministry of education is striving to improve the education system continuously.
Leisure and social interactions:
Istanbul has many open-air museums and historical sites. This is just precious to live in a city filled with historical monuments and over being the capital of many empires in the past. In your free time, you can explore the hippodrome at Sultanahmet Square. Walk under the dome of Blue Mosque, Have fun in Emirgan Park, Visit museums, Go to the district by district and google about every district with some history and much more.
Governance and basic rights:
Your basic rights to living good, eating good food, or free access to health and education. Regardless that you are a Turkish national or not has already been discussed.
But few foreigners In Istanbul think you are mistreated in governmental offices. Such as dealing with the police or your paperwork process or for anything. But it is not true because the main reason is the language barrier that creates a problem. Suppose you have just a basic grasp of the Turkish language. If you have all the paper works with you completed for any particular purpose, then there is no way you will be treated unfairly, or I shall use the more accurate word that is misunderstood.
Since the early 2000s, Turkey has been implementing a comprehensive reform process intending to advance democracy, solidify the rule of law, and guarantee the complete protection of fundamental freedoms.
The three main pillars of the reform plan, which aims to lay the groundwork for ensuring the complete observance of fundamental freedoms and rights, are:
Observing basic international human rights conventions.
Amending the law as necessary.
Taking appropriate action to ensure that the reforms are fully implemented.