When a foreigner comes to a big city like Istanbul and wants to invest there, the first question that comes to his mind is: Where to Invest 400K USD, In Istanbul? As real estate agents, we know where is the best place to invest to make money or the best place to live with your family. Before I talk about where to invest, I must make a few exceptions where all the logical explanations will not matter to you as an investor.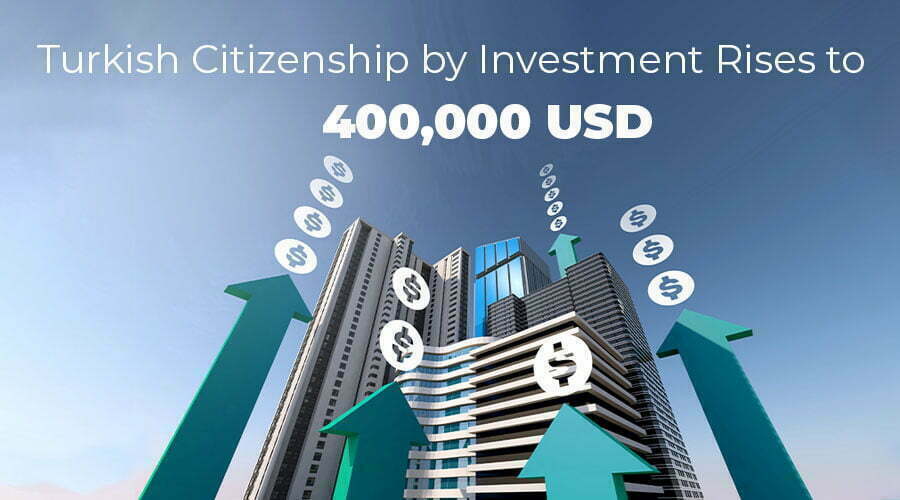 Love: We all know the saying that love is blind. So if you are in love with a feature of a particular property and have no logical reason for it, you will find a reason to buy that property, especially if your wife likes something.
-Relatives: In a country where you are a stranger, you will most likely choose a property very similar to that of your relatives for emotional reasons.
So let us start with where you should invest. Considering that the property worth 400,000 USD should have the expertise for the same amount, in this way we minus many options that are available as an investment, such as investing in old homes in a large area compound that will transform into a completely new project, this is my favorite option to talk about, but since the talk is only about those under the limits of citizenship, so let us just explore that.
Where to Invest 400K USD, In Istanbul
investment for profit:
-Target of the brand: means the famous name, it is interesting, but if a certain project is also a brand with its extensive marketing and people know it, they talk about it is on and it leads to the quality investor putting in the money and then other investors are looking for a quality neighbor this investment will be on-site whose demand is hard to fade therefore whenever you sell it will make money out of it, here the investor must target the famous project which is away from the center in a newly developed area -Near the airport: always in demand, and we all know why simply because of an airport, here we are in great advantage in İstanbul why? Because the new airport location has been changed and is now located in Arnavutkoy, where prices are still much cheaper than the other areas of Istanbul, so, therefore, grab it before the opportunity goes and the area will mature and prices will rise
Near a metro or metro bus station: these areas are good for rental income at the same time the demand never goes down because of its need for the working class, and especially in Istanbul there is much more reason for it, you know why? Because here the cars are very expensive compared to other countries and the city is one of the largest in Europe with more than 15 million inhabitants, hence the traffic density.
New development areas: If you want to double your money in a short time, look for an area that is new and under development and has plans, especially projects with sea views or where a marina will be built.
Please contact us to take advantage of this opportunity and much more: 0090 536 3076357
2- Best Family Area:
-Large Projects: Projects that are on large square meters here are the best for the family, in this way, you can exclude the small boutique projects, the project that is in demand as a family area is the large projects with more walking area, cycling area, seating areas, basketball courts, tennis courts, family spots are, etc, in this type of projects the green area is more and facilities are also wide, which attracts family to invest
-Nature: projects with sea views and projects with forest views or large green areas are always in demand.
-Nearness to schools and universities: Here you have easy access to the main stages of life, so the demand is always high
Istanbul is a big city and there is much more to know about it to make an ideal investment with the option of real estate.