Real estate investment in Turkey or purchasing a property is risk-free. However, please be careful before taking action in your own or another country and know these things to avoid before buying property in Turkey.
Table of Contents
As a result, we have dedicated this article to drawing your attention to the things you need to know before buying a property in Turkey and the mistakes you should avoid while purchasing a property in Turkey.
What do I need to know before buying a property in Turkey?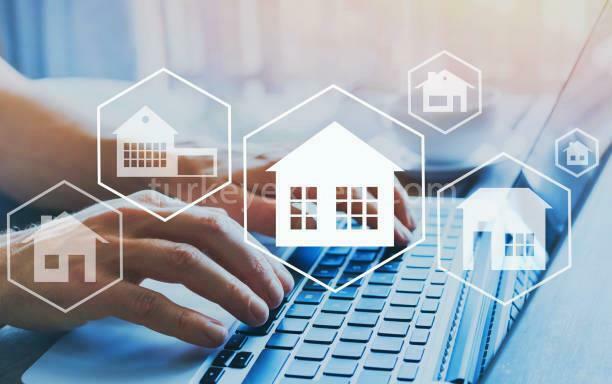 If you are thinking of buying property abroad, Turkey is undoubtedly the right place. Turkey has become one of the most preferred places by foreign investors. The reasons for buying a property in Turkey vary between the desire to enter the real estate investment sector in Turkey and the search for a place to settle and investment returns. So these are the following things for you to know before buying a property in Turkey.
Determine the purpose of purchasing the property and its location
The property's location plays a significant role after determining the purpose of purchasing the property, as its proximity to means of transportation, health, and educational services or one of the city centers is a factor in ensuring the high prices of real estate in the region. In the case of housing, you will be keen to be close to the schools or universities in which it is taught. Your children or near your workplace and transportation, and in the case of investment, you should consider its proximity to tourist areas, city centers, shopping centers, and public transportation.
If you are interested in real esate investment, we advise you to learn about Real Estate in Turkey
Determine the budget that you would like to spend on the property
In addition to the goal of buying the property, it is essential to determine the minimum and maximum for your specific budget for the property, as prices inevitably vary depending on the property's location and its additional features such as space, design, etc. Therefore this directly affects your purchasing decisions. Accordingly, arrange your priorities before choosing a property, whether in terms of purchasing goals or selecting the most suitable area according to the budget.
Be careful when buying a property off-plan
Buying a property off-plan can be cheaper than buying a ready-made property. Still, you can find many things on the ground floor, discover defects and malfunctions in the interior cladding of the house, or learn something that contradicts the agreement on it. In the sales contract, the new owner makes a victim. It can lead to errors in some engineering projects, so deal with a trusted developer while buying the off-plan property.
Make a Deal with a Professional and Reliable Real Estate Company
Some investors try to rely on themselves and not hire a real estate agent to save on hiring them. This is one of the important things that you should know and avoid before buying a property in Turkey. Instead, look for professional realtors and lawyers in Turkey. Also, be sure to get feedback about the company by knowing the opinion of people who have previously dealt with it. Finally, it is better to contact the company itself and inquire intelligently about all matters related to the property purchase process.
Take a tour of the real estate market
Take a tour of the real estate market and pay attention to this step. Before you buy real estate in Turkey, we always advise you to take a real estate tour to see the real estate and projects that have been identified and selected with the experts in the real estate company according to your budget, goals of buying the property, and your taste. Then, before completing the purchasing process, the professional realtor's team will organize a meeting to show you the real estate presentation that you have carefully chosen with them. Finally, after agreeing to the options and getting the proper consultation, you must move to the critical step here, the field real estate tour. So do not hesitate to seek the assistance of a professional agent who will help you make the right choice during field trips.
Extracting the real estate price evaluation report
Before buying a property in Turkey, obtaining a real estate appraisal report is necessary to protect you as an investor from price manipulation. The report deals with real estate information with all the details related to real estate and pricing factors.
The exchange rate and the value of the Turkish lira changed
By studying the state of the Turkish real estate market, this concern will be quickly alleviated. These crises that Turkey went through did not reach the level of the collapse of the economic sector.
Contrary to these concerns, some economic analysts believe that the depreciation of the Turkish lira offers opportunities to buy real estate – especially since most investors come to Turkey and their savings are made through foreign exchange transactions. All the real estate is based on the USD. (materials)
Get legal support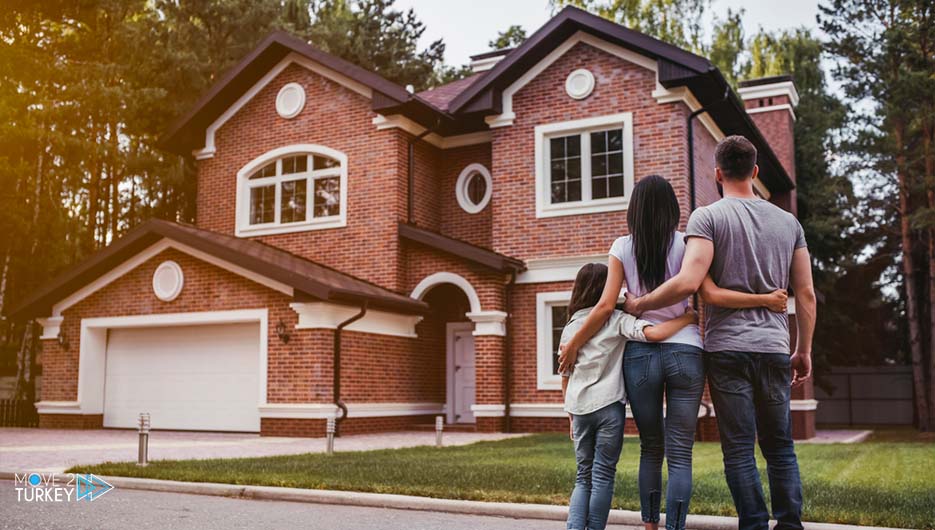 Dealing with a reliable real estate agent will avoid a lot of problems. Another thing you can do is get the support of a lawyer recommended by a professional realtor, so it is best to get extra protection and work with a lawyer with whom you can communicate clearly so that you'll not face a misunderstanding.
Understand the stages and steps of procurement and the required documents
One of the biggest problems foreign investors who want to buy real estate in Turkey face is the need for knowledge of the stages and steps of procurement and the required documents before they complete the formal purchase process and register the new property. Also, follow up legal procedures by the principles of the Turkish real estate market and the official department responsible for executing all property transfer contracts and ensuring the integrity of all related transactions.
Ensure the legal information of the property.
Ensure that the property's legal information must be completed before paying any deposit. Although the real estate agent has most likely reviewed the "title deeds" that belong to the person selling the property, this should also be done by the attorney as a safety measure on your behalf. The attorney will verify the seller's information, that they own the entire property and that there are no outstanding debts on the property, so you avoid facing Real estate fraud.
Make Sure of the Whole Buying Property Process
After an explanation of the title deed (tapu), your attorney, real estate agent, and seller will draft a contract outlining all the terms of the sale. This contract should be as detailed as possible, clearly stating when the payment(s) are due and any penalties for anyone not complying with the agreed written agreement.
Pay attention to the rules of inheritance
The inheritance of foreigners in Turkey differs from the Turkish inheritance law for citizens. However, the foreign owner has the right to divide the inheritance as long as the deceased's property is in Turkey, and there is no difference whether the heirs reside inside or outside Turkey so that they can request division of the inheritance in Turkey from one of the deceased's heirs in Turkey. They can either request division according to Turkish law or according to the inheritance law of their countries.
Avoid these mistakes when buying a property in Turkey
These are the most common mistakes you should avoid when buying a property in Turkey.
Avoid Relying on outdated information on Turkish real estate
Real estate markets, particularly in Turkey, are not stationary. Laws change, and competition for real estate is increasing or decreasing. In some locations, competition for real estate is increasing or decreasing. Furthermore, investment sectors you should have been aware of during your prior experiences investing in Turkish real estate may emerge. For example, suppose you previously purchased a property or numerous properties in Turkey. You must first check the latest real estate news and information before you can rely on your past expertise while purchasing those properties again in Turkey.
Avoid Signing contracts in an informal circle
Avoiding signing contracts in an informal circle is a crucial step to remember.
And Another essential thing to know is that contracts are not only signed within the Tapu department. So, for example, you can sign a temporary contract with real estate experts at the company's premises, where they, along with lawyers, will take all the critical formal steps while the title deed comes in. And also, a notary contract could be notarized with an authorized developer until the title deed is ready. 
Avoid purchasing low-cost apartments in Turkey in an old building if it's for living purposes
You may believe that all required to improve an old building is to repair or restore it, but we advise you to only invest in a building or property that is ten years old. These properties may be less expensive, but they come with various issues. In Turkey, older buildings are constructed with lower-quality materials than newer ones, leading to future problems such as leakage, mold, and humidity.
Avoid the insufficient knowledge of property laws in Turkey
One of the mistakes foreigners make when buying real estate in Turkey is their need for complete knowledge of the laws related to real estate purchases. Some people rely on what they're told rather than doing their research or working with property agents and lawyers. Some investors try to rely on themselves and not seek the help of a real estate agent, so make sure to avoid these mistakes when buying a property in Turkey.
Avoid dealing with unreliable companies
Dealing with unreliable companies means you may get long project delivery deadlines, unlike with reliable ones. So make sure you take perennial property on legally registered land with no issues. Also, be aware when heading towards projects that are still on the map that the installments you will pay are present and recorded on the noter contract.
Finally, carefully read all contract terms and conditions and technical specifications.