On 1 June 2022, Turkish Parliament members submitted a draft law. The bill introduces the establishment of the Istanbul Finance Center to the Turkish Parliament. The bill aims to promote Istanbul as an international finance center. Support the economic growth of Turkey by increasing financial competitiveness. And they are developing high-value-added financial products and services in the financial sector. And strengthen integration into international financial and capital markets.
New Istanbul Financial Center exists on the Asian side of Istanbul. It is located within the borders of the Ataşehir and Ümraniye Districts. It is going to be mind-blowing when it completes. However, giving details about it will not make you realize the importance of this emerging business hub; instead that the comparison may give you an idea. This landmark government project aims to build a more significant financial center than the existing ones in New York, London, and Dubai. It also aims to make Istanbul the center of finance.
Main Branches of Large Institutions and Enormous Space:
The Istanbul Financial Center (IFM) Project, which aims to be built on an area of about 300,000 m2, is the city's regional and international financial hub. It will be a pioneer in the banking industry. Home to state-owned banks like the Central Bank, Ziraat Bank, Halk Bank, and Vakflar Bankas. As well as public institutions like the SPK and BBDK. It will also develop projects on land owned by the private sector, including TAO.
Turkey wants to increase the country's financial competitiveness in the global market. And promote the development of goods and services for financial markets. You make it all possible by establishing IFC as an international finance hub.
The IFC has 1.4 million square meters (15 million square feet) of office space. A 100,000 square meter shopping complex. A 2,100-person conference and performance area. A 30,000 square-meter five-star hotel and a parking lot can hold 26,000 vehicles. It is currently 81% completed.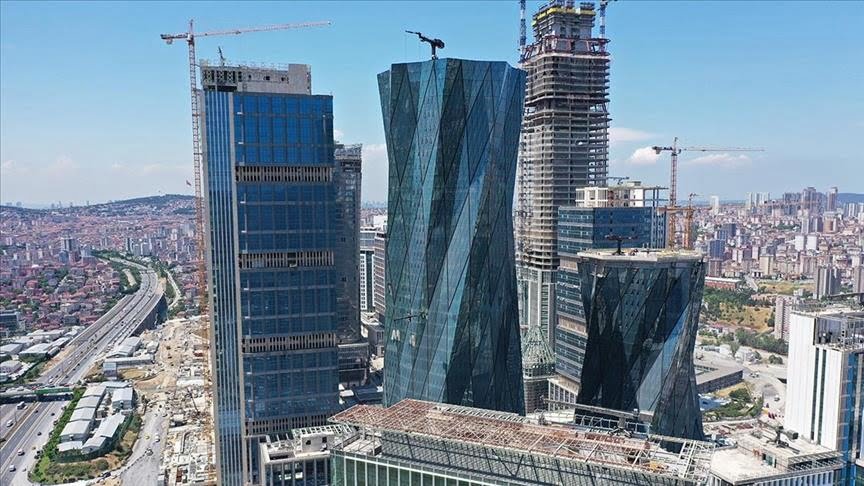 Laborer Capacity and Social Facilities:
The IFC hopes to welcome close to 100,000 workers and guests daily. Its 21 office buildings are outfitted with the most up-to-date technology. And are being implemented utilizing a smart city model. The model exceeds international standards by consolidating all management systems under one roof. A social paraphernalia area about 1.2 kilometers long will be present on the IFC campus's central axis. According to urban planning principles, the IFC has planned to have green spaces. That will support its ecological integrity to improve the quality of work and living; the project also includes walking pathways, parks, and recreational places.
Tax Exception advantage and exemption on fees:
Seventy-five percent of these activities' profits will be reported on corporate income tax returns. And subtracted from company profit to determine the corporate income tax base.
The banking and insurance transaction tax will not apply to any funds received by IFC resident financial institutions within the context of the removed transactions.
All transactions related to these activities will be exempt from all charges.
Papers issued about these transactions will be exempt from stamp duty.
Conclusion:
Istanbul's new financial center is not unique in its location and construction. But also has rules to benefit financial institutions compared to any other place.